This feature features skill-based routing, which allows queued calls to be distributed to agents based on their skill group.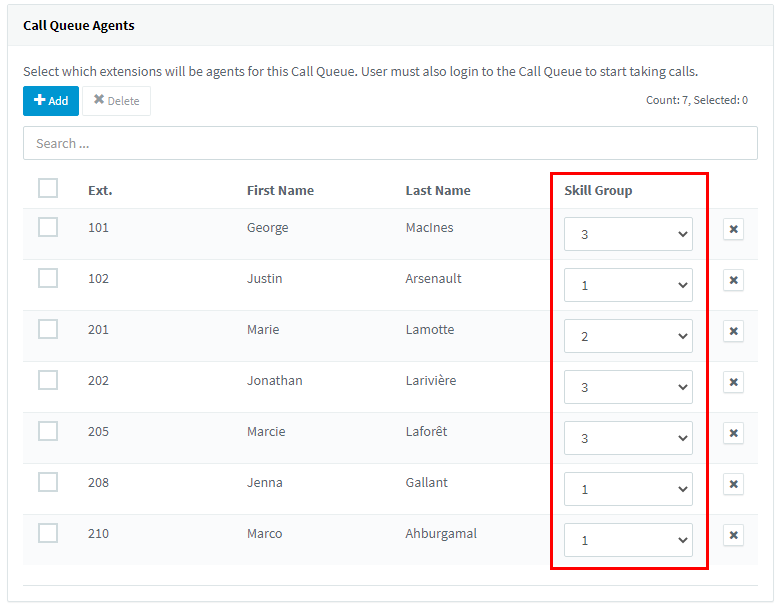 For example, a call center can assign its support agents in increasing skill-level groups based on their expertise. In this way, incoming calls are first assigned to agents in the level "1" skill group and when not available, move on to the less experienced agents in subsequent skill groups.
These skill-based routing strategies are available:
Ring All

- rings the phones of all the agents in this skill group.

Hunt Random Start

- randomly selects an agent to assign the call to, distributing the calls among the agents in this skill group evenly.

Round Robin

- cycles sequentially through all available queue agents in this skill group.

Fewest Answered

- prioritizes available agents who answered the least number of calls in this skill group.
If you want to learn more about our Call Center Features, please contact a member of our team. It will be a pleasure to answer your questions.